The company first opened its doors 40 years ago launching with the management of a small percentage of the apartments in the building, now it has grown to run over 75. Hard work and effort have always distinguished every member of staff working on the team, we believe when you meet them you will agree! 😊 With over 40 years of working in hospitality we can definitely say: WE LOVE WHAT WE DO.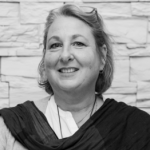 Rachel
Started off working in Palm Beach Club's reception over 35 years ago. With previous experience in nursing, and a calling for hard work and service she stumbled across her career in tourism and hospitality. Rachel ended up projecting all her knowledge, education and experiences into the development of what she, without mistake, thought would be her future. Scaling up to position herself as the director of Palm Beach Club Apartments over 30 years ago.
Hard worker, joyful, smiler, positive, very human and always faithful to her intuition. Whoever has met her, knows this. Her passion is problem resolution, if you don't see her around, she will, for sure, be lost in her thoughts or resolving sudokus. She is the basis to all the effort and consistency that the whole team reflects day by day.
Sofía & Sara
They have both grown up spending their afternoons in Palm Beach Club, playing receptionists, seeing who does the craziest pool jump, making friends from all over the world and finally applying all their learnings by working real life in reception. If you are a regular member you have most certainly bumped into them. More than a workplace, Palm Beach is a second home for them. They carry it in their veins, living the transformation from within, it couldn't be any other way… they also had to be a part of the team!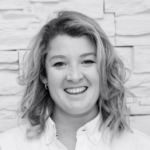 Sofía
Sofía joined the team in 2018, after 10 years in Madrid and leaving behind her successful career in finance. Now she uses all her effort to manage and continue improving our apartments together with Rachel. Sofia demonstrates daily that not giving it your absolute all is not an option. Fighter, stubborn, non-conformist and constant in everything she does, it couldn't be any other way. In her spare time, she enjoys playing beach volleyball, traveling, spending time with her family and with Hugo, her English bulldog, who is like another member of the team.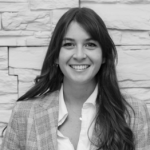 Sara
The third Burgin in the team, Sara. She finished her university degree in Business Administration with specialization in Marketing over 5 years ago, during these years she has been all over Spain working for the event organization sector in motorsport world. Sara has arrived in Palm Beach to bring the modernization and digitalization that we needed. She is structured, organized and has a great visual eye for design. She is now on top of our Marketing strategy at the same time she is entering the programing world.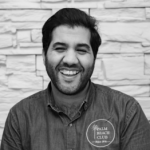 Tomi
Our latest addition to the reception team, Tomi, joins us from Casablanca and has a wide background in the hotel sector and although he has joined not long ago, he has already earned a niche in our hearts. Always smiling and helpful, ready to do everything in his power to make you smile with him.
Very professional in each of his tasks, always going one step further to bring new ideas and possible improvements to the table. Fan of Seville's streets and the Torremolinos night life which he knows like the palm of his hand.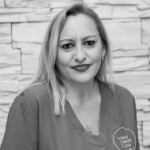 María
At the head of our cleaning team is Maria, our housekeeper. Pure energy from morning to afternoon. She is very meticulous and doesn't miss a beat!
We all depend on her; 100% reliable, great organizer, a very human leader and good at delegating. She is a faithful admirer of her son, who is a legionary and is always in some far corner of the world. She is a lover of her home, decoration and cooking.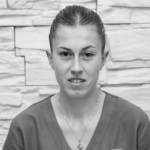 Kerreigh
Our diamond in the rough with a heart of gold. She is decisive, determined, pure nerve and is always ready to lend a helping hand.
She has two daughters to whom she dedicates the rest of her free time and loves blasting reggaeton music.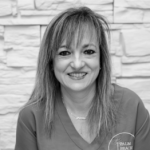 Roxana
Our biker from Malaga, sweet, sensitive, smiling and always attentive to everyone. She has all kinds of tricky remedies to heal from a cough to removing the most impossible stain. Coming soon … Roxana's consultation on the blog!
Animal lover, her family and the motor world. When you can't find her in Palm Beach, she will be mounted on her motorbike traveling around Spain.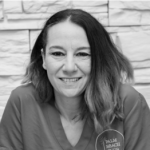 Elena
Our most recent addition and second Italian to the team. At Palm Beach we are from all over! How lucky to have such hard-working and cool person like Elena.
Because that is one of the things, we most care about, people.
Also, if you bring homemade Italian food every day to eat like she does, you will always be welcome.
She has her children far away, back in Italy, but not for a minute does she stop thinking about when her next visit will be.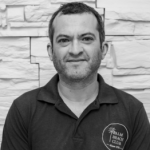 Pelu
The other cornerstone of our maintenance team is Pelu.
Always prepared to fix any situation at hand, determined, happy, good companion and with a great attitude. Pelu is always ready to help you out.
Pure strain from Malaga and music lover.