Bonito estudio
El apartamento está muy bien situado, a 3 minutos de la playa,en 20 minutos paseando llegas a Puerto Marina y para el pueblo de Torremolinos. Tiene muy buena situación para todo. El estudio muy limpio y todo lo necesario para pasar 1 semana agusto. Sin duda repetiría. Pero la siguiente vez si pudiese mirando al mar porque ahora estaba todo ocupado. En general bien, excepto que los extranjeros que me he cruzado en el edificio estaban todos sin mascarilla
Beatriz Araujo
Salamanca
10/Sep/2021
Very good value for money
Very good value for money. We had booked a studio with a terrace, simple but comfortable. The staff is ADORABLE … special thanks to Tomy for pretending to understand my English before answering me in perfect French!
Pascale, Fr
9,4/10
02/Jun/2020
The most pleasant stay
We had the most pleasant stay even though the end of the holiday ended in lock down. the staff were excellent especially Sophie who helped us. Will be coming back as soon as things return to normal.
Catherine, GB
10/10
20/Mar/2020
Very enjoyable 31days
Very enjoyable 31days. Only annoying thing was having to pay for internet in our room. Surely internet is now a necessity for long stays.
George, GB
9,7/10
18/Mar/2020
Overall fanatastic stay
Overall fanatastic stay, we can't wait to return. special thanks to Tommy and Andrea
Phillip, GB
9,8/10
10/Jan/2020
Very comfortable accommodation
Very comfortable accommodation. Location excellent for beach and shops. Will definitely return. Shame that restaurant was closed though as we would have liked breakfast each morning.
Jackie, GB
10/10
15/Nov/2019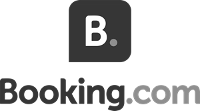 Fav place
Loved every single moment, I had stayed before and will be coming back again next year
Faye Moody, GB
8/Jul/2019
10/10
Simple, clean, good price, close to everything, calm, charming and involved staff
The hotel fit my expectations perfectly, they work very hard to improve the place and are very successful. I would like to especially thank Sophia Gonzalés, the manager, Pédro and Tommy, who followed Covid 19, they did everything possible to help us tourists and us to overcome this test, reassuring us by helping us with all kinds of small gestures, I think it is In this type of situation we see the professionalism of the employees and the management of an establishment. So I recommend this hotel. Mona Jean Luc
Jeanluc, CA
31/Mar/2020
9/10
Absolutely brilliant
We were in lockdown and the staff pulled together in the such hard times. Sophia was absolutely brilliant and extreme.
Justin, GB
18/Mar/2020
10/10
Everything in general
Each time I can I come back. Great location. Clean and comfortable. They have a bar with popular prices.
Diana Mediano, ES
12/Mar/2020
10/10
A perfect getaway
Everything and everyone. Tommy the receptionist was so nice and Pedro too. The girls who tidied up were lovely. They couldn´t do enough for you.
Monica Hall, GB
15/Feb/2020
10/10
Great hotel for long or short stay
Really well located. Really friendly and helpful staff day and night. Special mention for the wonderful Tommy! A real star and huge asset to the hotel!
Nothing to complain about
Julie Miranda, GB
11/Feb/2020
10//10
Everything very affordable
Great room and service. Better inside than outside. The appearance outside is misleading.
I felt very comfortable and well connected. Close to the beach, my goals were met.
M.Dolores, ES
27/May/2018
9,2/10
Lovely clean apartment in perfect location
The staff were nice and very helful. The room on the 7th floor had a great view. It was a very nice and spacious studio with the most comfortable ben and bedding. The air conditioning meant we were never too hot. I have poor mobilitz but it's location to shops, restaurants, bars and the beach all two minutes walk, were perfect for me.
I liked everything.
Christine Couch, GB
6/Jul/2019
9,6/10
Fantastic location lovely friendly staff will def go back
The bar restaurant adjoining hotel was our favourite excellent food and fantastic service. We look forward to catching up with our Spanish friends again next yr
Linda, IE
7/Jul/2019
10/10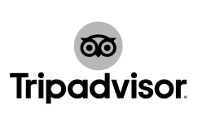 Palm Beach Apartments
Just spent a lovely few days here, was supposed to be a week but with the lock down had to leave early. These apartments are beautiful with everything you need for self catering even a microwave which I thought was a real bonus. Lovely staff, manager was very helpful through a worrying time, will definitely be back. Thanx
Janet F
Mar 17, 2020
5/5
Better than ever
Our third visit to these excellent, well equipped apartments. They represent extremely good value for money. The location is great, close to the sea, promenade and a good choice of supermarkets, bars and restaurants.
Each visit we are aware of improvements that make our month's stay better than the last. This year the outside building is good thanks to a lot of repainting.
The rooms are immaculately prepared and cleaned often. The towels and bedding are all good quality and regularly changed. The staff are always friendly and deal efficiently with any questions. We are looking forwards to our visit next year.
Dorothy626
Mar 6, 2020
5/5
Palm Beach going from strength to strength
We have been enjoying holidays in Palm Beach for over a decade. Usually we visit at Christmas with family. This year, just two of us returned in February. Over the years Palm Beach Apartments has gone from strength to strength. The apartments themselves were always clean, airy and comfortable and in recent times they have been updated substantially. Since our last visit in December 2018, the full exterior has been repainted and looks great. Things that make Palm Beach special: the comfortable foyer, the lounge and library, the snooker table and pool are all still there.
The self catering aspect of it suit our requirements. The many supermarkets close by helps in this respect.
The staff are very welcoming and friendly – particularly Tommy.
The location is close to the beach as are shops and restaurants. We recommend this hotel, which is economically priced, comfortable and clean in an excellent location.
Merrybeau
Feb 23, 2020
5/5
A lovely apartment with fabulous views.
I stayed here for a month and didn't want to leave. Tommy and Pedro at reception were so helpful and friendly. Rosanna and the other girls who tidied the apartment were pleasant and always smiling. I was very sorry to say goodbye.
Monica H
Feb 16, 2020
5/5
Budget half term break
We booked a half term break for 5 nights through easy jet holidays. 5 days £560 for flights and accomodation.
We got the train from airport, about €2.50 each. We got of at montemar alto, but can also get off at torremolinos centro. Both about same distance but next time I would get off at centro as more direct walk, about 20mins.
The apartments are very centrally located.
5 mins walk from beach, 2 mins from bars and shops. The area is Carriheula, the centre of Torremolinos is approx a 15min walk away. 20 min walk to benalamedena harbour.
Moat apartments dont have balconies but big sliding windows which let plenty of light and air in. Very clean and maid service few times week. Kitchenette in apartment with fridge hob microwave toaater.
Powerful hairdryer in bathroom.
Small restaraunt at hotel which was quite busy at night and did a cheap 3 course set menu.
Lots of supermarkets locally whuch were reasonably prices.
Reception staff helpful.
Large library of books.
Small pool area with sunbeds and pool table. Pool very cold so we went to beach.
We went to Torremolinos mini golf €6 each for 18 holes, really good fun.
We also went to Guapatinis show bar, fab night which I have reviewes seperately.
All in all great break at good budget apartments. I am giving a 4/5 as pool area was a bit disapointing and could do with brightening up.
We would recommend these apartments and would return in the future.
Any questions please as ask.
Calamitykat
Oct 28, 2019
5/5
Apartamentos club palm beach
Very pleasant stay. Close to the beach bar restaurants, it is a very well positioned area. My apartment was great and the bed very comfortable. Nice sea view.
The friendly staff, especially Tomy, whom I saw on several occasions at the reception, he is a sweetheart, very friendly, warm and smiling.
I recommend it to you. 😄😄😄😄
Cristy2506
Oct 6, 2019
5/5
Top location
We slept here for 5 nights. Great apartment. The shower was a bit small but that was the only thing that could be criticized. 2 clean towels and 1 cleaning. Front desk staff super friendly and helpful. And the location is top notch. You are soon on the boulevard. We will definitely come back here.
Debora185
Jun 30, 2019
5/5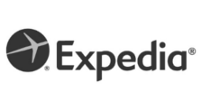 Friendly helpful Staff & Management
Friendly helpful Staff & Management. Excellent accommodation.
Convenient location. Great value in Restaurant. No negatives at all.
Anonymous
8/feb/2020
5/5
Good condition
The hotel is in a good condition and the rooms are well equipped.
Anonymous
17/nov/2019
5/5
This property was excellent
This property was excellent for my needs and had fantastic disability needs.
Anonymous
14/oct/2019
5/5
Apartment was lovely
Apartment was lovely, everything was there that you needed, very comfortable. Nice view and balcony. Cleaned and fresh towels every day.
Anonymous
8/oct/2019
5/5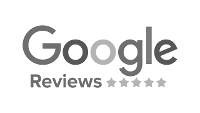 More tan excellent the staff
More tan excellent the staff, the apartments fabulous, we have stayed for the last two years for a month at a time, stayed for two months over December and January. It´s like our second home.
Glenys Ebenezer
21/mar/2020
5/5
Very clean.
Very clean. Central to everything. 2 mins to beach.
Patricia O'shea
7/mar/2020
5/5
Better each visit
Having been there several times, I find it getting better each visit. All though it is there for self catering, there is no need as the restaurant below would take some beating, I ate there every evening. I shall return in the year.
Brian Woodhouse
18/Jan/2020
5/5
Great quality
Great quality for your money unbeatable…
Miguel Lozano Romero
1/nov/2019
5/5
Very pleasant stay
Very pleasant stay. Close to the beach restaurants and bars it is in a very well positioned area. My apartment was great and the bed very comfortable. Nice view of the sea. The friendly staff especially Tommy that I have seen several times at the reception is a friendly, kind and smiling love. I recommend it
Cristiana Pinto
6/oct/2020
5/5